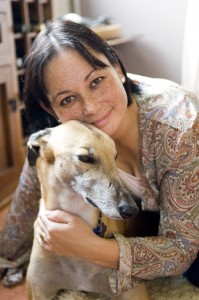 Greyhounds As Pets, also known as GAP or the Greyhound Adoptions Programme Trust, is a registered charity (Registration number CC22080) initially established by Greyhound Racing New Zealand (GRNZ). You can learn more about the GAP Trust or what we do here.
At GAP, we have a small but mighty team across New Zealand who work tirelessly to achieve our vision. Why don't you come meet them?
Our core team is supported by our dedicated volunteers around the country who visit new applicants' homes, foster greyhounds or take their dogs to events to tell the public what awesome pets they make. If you want to join this awesome team, we are always looking for keen volunteers.
OUR PURPOSE
"To find caring homes for greyhounds leaving the racing industry."
OUR VISION
We strive for a time where every greyhound leaving the racing industry has a caring home and a greyhound is the top choice for adoption. We work to build a thriving community of GAP owners and hounds. For us, best practice is at the centre of everything we do.
OUR VALUES
We have three key values supporting us on our quest – Greyt Team Spirit, Action and Passion – and these sit at the heart of everything we do.
Greyt team spirit
We work professionally together with trust, kindness, respect and loyalty, recognising that we do our best and if we get it wrong, we'll fix it. 
Like our hounds, we lean on each other, and we have fun!
Action
We work hard to find greyt homes for greyhounds leaving the racing industry. We aim to be the best, through building our knowledge, acting on evidence and opportunity, and providing a whole of life approach.
Like our hounds, we are adaptable, agile, and embrace change.
Passion
We are passionate about greyhounds – those we are responsible for, those we meet and those we care for and rehome. We are passionate about advocating for greyhounds as pets and building a caring community of greyhound adopters and volunteers.
Like our hounds, we make a positive difference for the hounds and humans whose lives we touch.