WE NEED YOU!
HELP OUR RETIRED GREYHOUNDS GET TO THEIR FUREVER HOMES!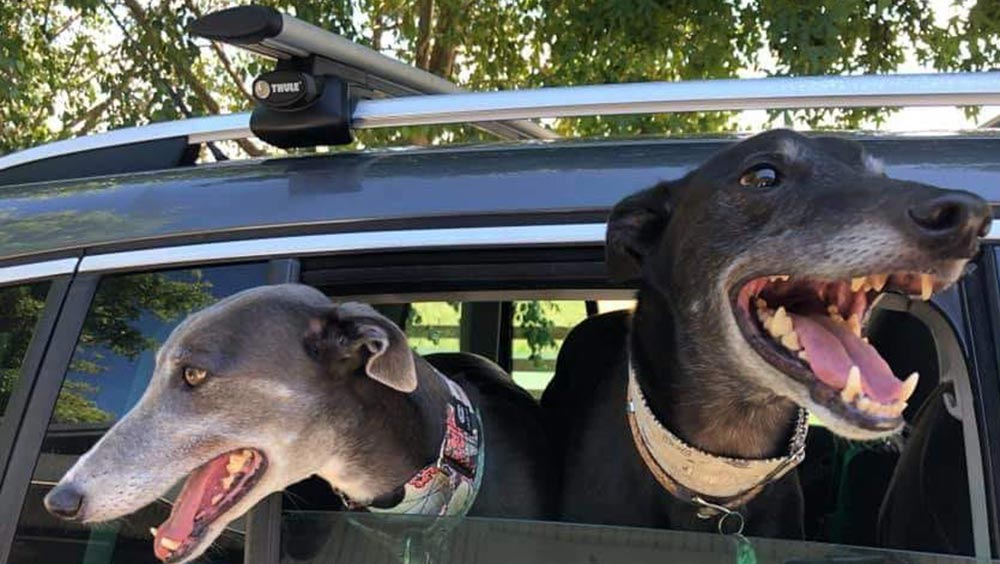 After 16 years of finding loving, forever homes for over 3,000 retired racing Greyhounds, and hundreds of thousands of kilometres travelled across the country, GAP is in desperate need of new wheels!
Our new Rehoming Coordinators, Sarah and Lisa, are currently without a vehicle which makes it a lot harder to get our beautiful Greyhounds to and from vet appointments, foster homes and to meet & greets with potential adopters.
GAP has been growing and we want to find more loving, forever homes for Greyhounds than ever before. We have set a goal of re-homing over 500 hounds in the next year, and these two extra vehicles are desperately needed to get our two rehoming team members on the move so we can meet this target.
We need your help to get Greyhounds to their forever homes faster!
Please help us continue to do the work we love. Whether you are able to donate a lot or a little, every bit helps in each Greyhound's journey to their wonderful new home. All money raised will go towards new vehicles, so our hounds and our rehoming team can get to and from important places safely!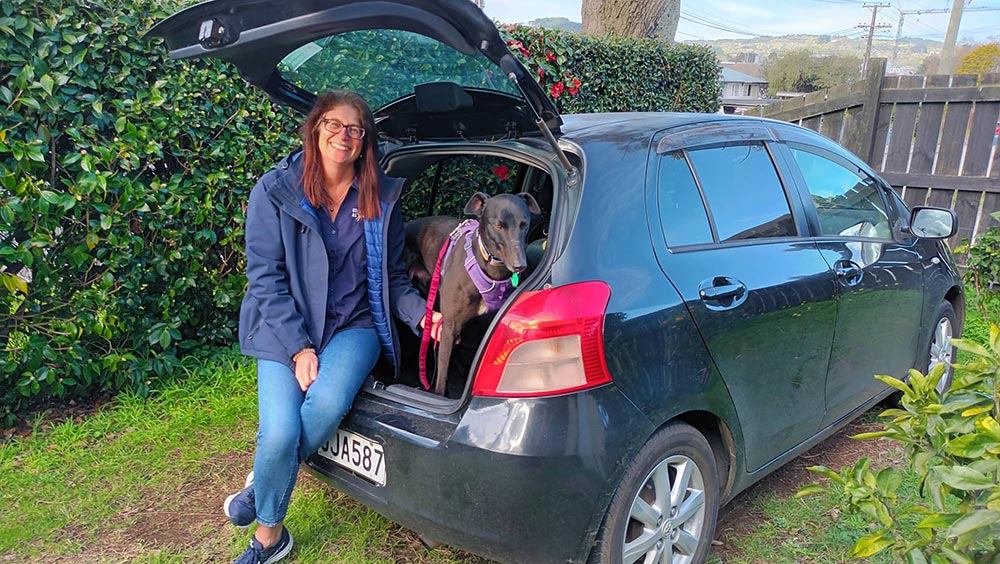 Lisa (Upper North Island Rehoming Coordinator) uses her own current vehicle to transport adoptable hounds.
Join us in helping our retired greyhounds find their furever homes faster by donating today.