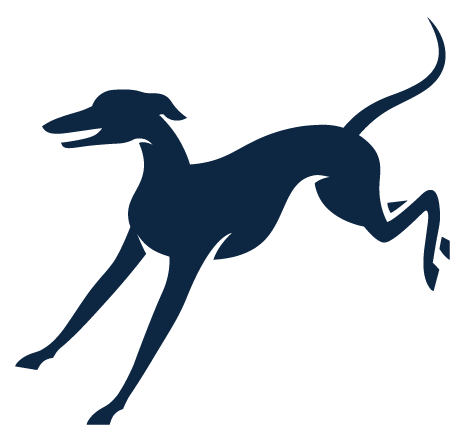 Greyhounds as Pets COVID-19 Protection Framework Policy for Gatherings & Events
The Traffic Light system, also known as the COVID-19 Protection Framework, is the Government's new approach to managing COVID-19 in the community. It will come into effect on Friday 3 December 2021 and applies to GAP when holding social walks and any events.
Within the Traffic Light system "events" are defined as having controlled access such as ticketing and held at private or commercial venues, for example a pub quiz fundraiser.
At both Red and Orange levels "events" can only go ahead if the event organiser follows My Vaccine Pass requirements, and only people with My Vaccine Pass are allowed to attend. This means all workers, including volunteers.
"Gatherings" are defined as "an assembly or meeting, especially one held for a specific purpose".
Within the Traffic Light system, a "gathering" under the Red level would require all participants to follow My Vaccine Pass requirements and GAP has determined we will adhere to this protocol.
Gatherings under the Orange level offers attendees the choice not to follow My Vaccine Pass requirements providing that the gathering does not exceed 50 people based on 1-metre physical distancing. This means there can be a mix of people with and without My Vaccine Pass.
Under the Orange level GAP has determined the best way forward is to work within the Government's scope of "Gatherings" for organised outdoor social activities. When participating in 3rd party events such as markets, GAP will follow the organisers' requirements.
What does the Traffic Light system mean for GAP? 
Our regular Greyhound walks are a longstanding way of promoting adoption. The walks uphold the Vision Statement of every Greyhound leaving the racing industry has a caring home and the Purpose Statement to rehome Greyhounds for a great life as a pet.
To be able to continue these walks under the Traffic Light system GAP is introducing the concept of "Social Hound Walks", a fellowship for hounds and their owners. Because these regular gatherings are important to the wellbeing of our hounds and their owners as well as promoting the adoption of Greyhounds, we will follow the Traffic Light system given for club gatherings and social sport.
Going forward for Red areas
We will hold gatherings in the Red areas by implementing a vaccination certification entry requirement. From Friday 3 December 2021 we will require all participants 12 years, 3 months and older to be fully vaccinated against COVID-19 to be able to participate in the GAP Social Hound Walks. The walk organiser will need to sight all vaccination passes prior to being able to start the walk. A 1 metre distance between participants must be maintained and face coverings are strongly recommended.
Going forward for Orange areas
For now, we will trial holding these gatherings without My Vaccine Pass requirements. This way we can have social club style gatherings for up to 50 people with 1 metre physical distancing. These gatherings can be a mix of people with and without My Vaccine Pass.
Scan, Registration, Face Coverings
Regardless of area and traffic light colour all participants must scan in at all social gatherings. We will also utilise a registration process so we can keep track of the numbers. In some areas we may run more than one Social Hound Walk in a day. We suggest using face coverings when interacting with anyone outside your usual bubble.
On Going
It is an ever-changing time, and the guidelines are evolving. We will evaluate this with each event and as the Government continues to develop the Protection Framework. We would value your input into this so we can continue our work for the hounds and our communities.
3rd Party Event Participation
Participation at organised events such as fairs, markets, A&P shows, and pet expos requires GAP to follow the Protection Framework measures advised by the event Organiser. We will work on the understanding that this will require volunteers to show their vaccine pass to gain entry and be able to take part at a 3rd Party Event.