COVID19 caused the cancellation of the annual Great Global Greyhound Walk but thanks to New Zealand's amazing COVID response, we decided it was up to our kiwi hounds to carry the torch for the rest of the world with the 2020 Great New Zealand Greyhound Walk on October 4th.
GAP would like to say a HUGE thank you to everyone who volunteered and/or coordinated a Great New Zealand Greyhound Walk on Sunday the 4th of October - without you we couldn't have run this event.
Thank you also to everyone who turned out to walk, and supported GAP. We are very grateful for your participation.
Although the GGGW was cancelled this year our alternative New Zealand event has been a huge success. We are thrilled with the number of hounds in attendance and spirit of our participants and especially thankful for the generosity of our participants in donating on the day.
Nationwide, 198 Greyhounds came out to strut their stuff. We also raised just over $1,000 through your generous donations and sold 65 mask and bandana sets.
Nelson: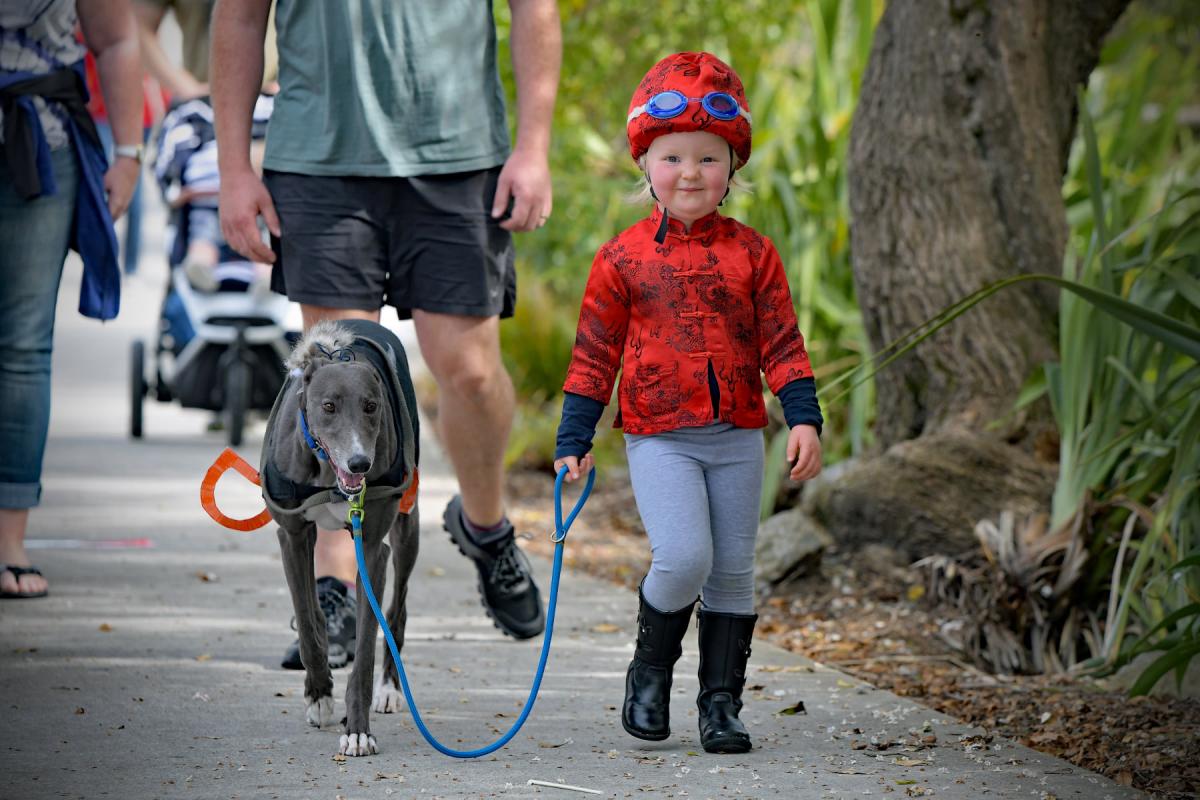 Napier: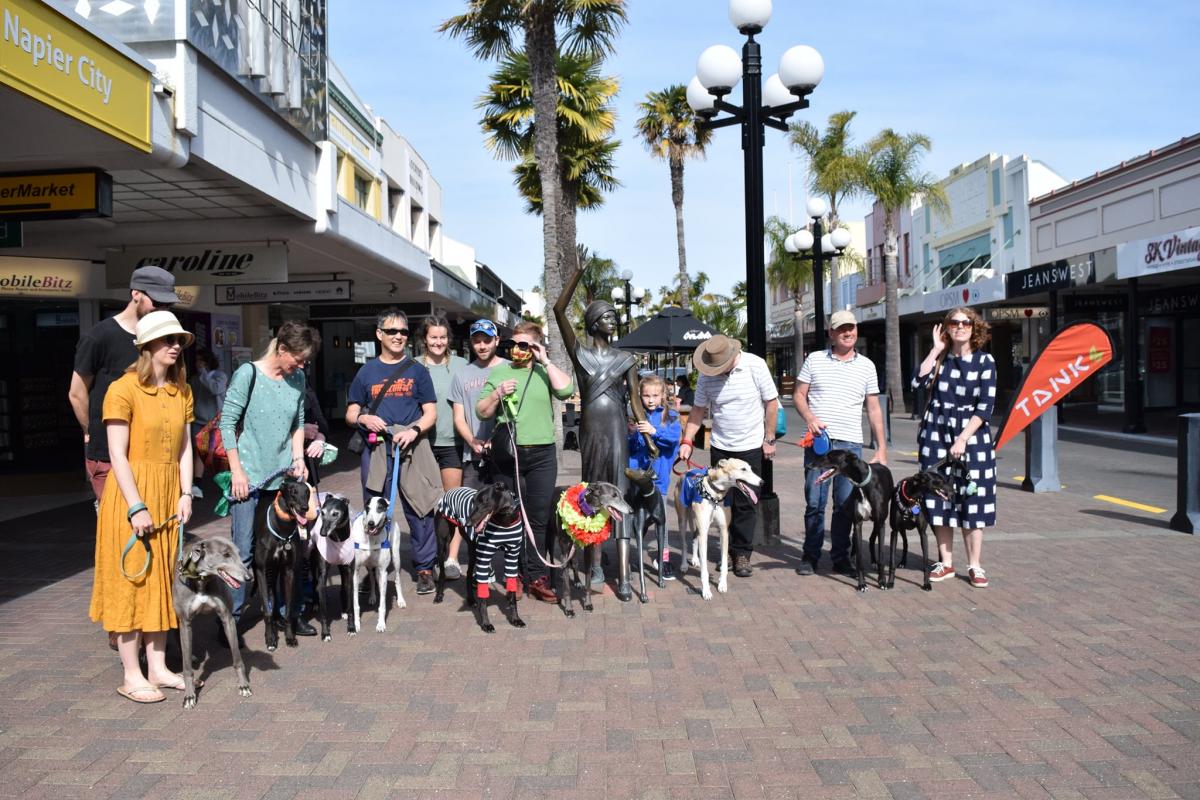 Manuwatu: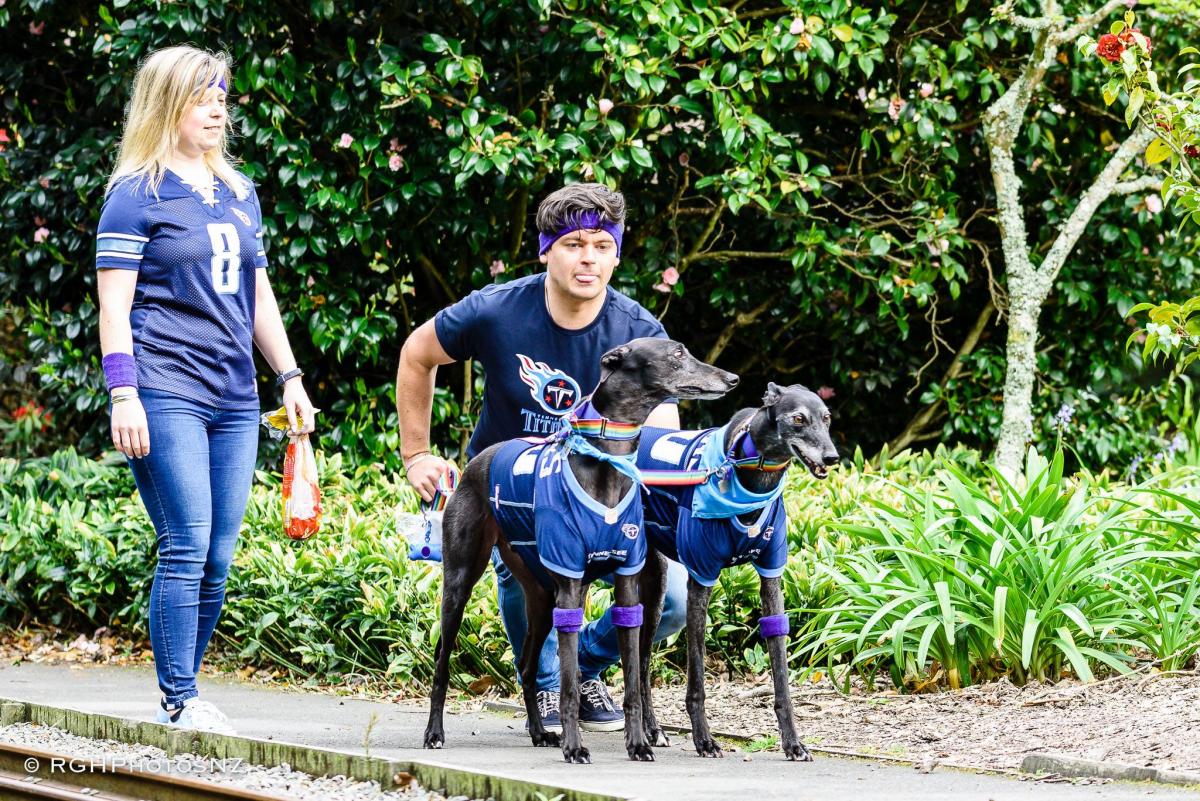 Regional attendance was as follows:
Gisborne: 4
New Plymouth: 11
Napier: 10
Hamilton: 12
Nelson: 22
Auckland: 45
Christchurch: 32
Palmerston North: 25
Rotorua: 4
Wellington: 33
Total: 198
Our special thanks to Nutrience NZ (https://www.nutrience.co.nz/) for donating some wonderful prize packs in support of the Great New Zealand Greyhound Walk. The Nutrience prize pack winners are:
- Charlotte with Hope & Elwood (Canterbury)
- Grant & Kari with Ginger (Manawatu)
- Jasmine with Big Mac (Waikato)