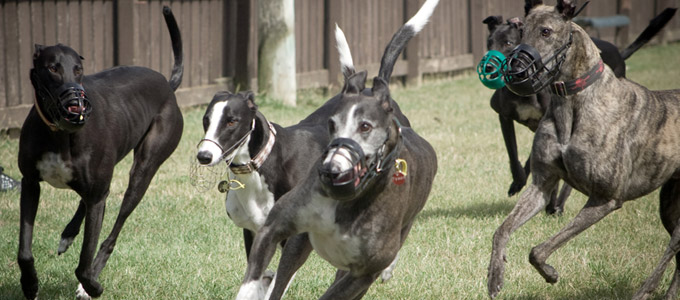 There's always something happening at Greyhounds As Pets, so keep up with the pack!.
Check out the following to make sure you're never left in the starting boxes!
Hounding Around Subscribe to our email newsletter to keep in touch with events, news & ways to help with the form below. If you want to receive additional local GAP news and events then please select your region in the form. You can read all our previous newsletters here.
Facebook – Become part of the GAP community on our Facebook page. Post your photos and add comments. We check in regularly and appreciate your feedback.
Twitter – We're not big tweeters but we've linked to our Facebook account so if you prefer tweeting you can still keep in the loop.
YouTube – It's big and it's getting bigger! We're adding more videos of dogs for adoption and useful advice. If you've got a good video send it to us or send us the link.