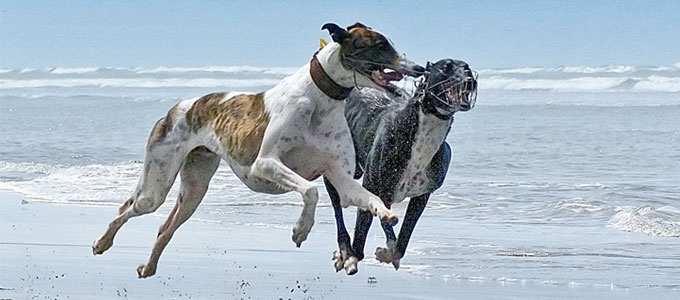 GAP is a comprehensive adoption programme which carefully prepares and places retired greyhounds into loving pet homes. To find out how the programme works please click on the questions below.
Entry forms and kennel contact details are available at the bottom of the page or you can enter your dogs online here.
Please check with your Kennel Manager or email us to confirm you have the correct Trainer ID before entering dogs.
The waiting list can be viewed here.
Thank you giving your greyhounds the retirement they deserve!
Requirements for entry to GAP from 1 March 2018
Your greyhound must have a current DHPPI or Vanguard 5 vaccination and up to date Canine Kennel Cough vaccine, no later than 10 days before entry to GAP. The South Island kennels do not require a Leptospirosis vaccine but both North Island kennels do so. Lepto vaccinations require a booster after 4 weeks so entry should be after that.
Your Greyhound must be injury free and sound.
· Dogs with broken hocks and similar will only be accepted with a vet certificate and records.
· Please ensure your dog has no open wounds. This includes injured tails. If your greyhound has a broken or bleeding tail it will need to be treated, possibly amputated; and completely healed before entry to GAP.