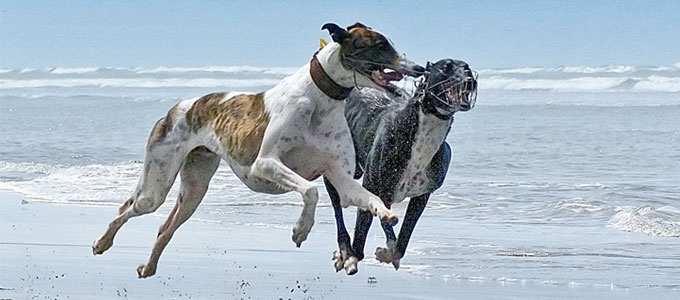 GAP is a comprehensive adoption programme which carefully prepares and places retired greyhounds into loving pet homes.
From October 2019 entry from trainers for rehoming is through the GRNZ de-registration process and dogs can no longer be entered directly through the GAP website.
When deregistering the greyhound through GRNZ, chose Retired as Pet – Rehoming Agency and tick the kennel location most convenient for you. You are able to select multiple locations to speed up the entry process but are responsible for transporting the dog to the kennels.
FAQs
How long is the waiting time once my greyhound is ready to enter?
This varies depending on availability of forever homes. Please contact GRNZ to find out your place on the waiting list
Do I have to use my nearest kennel base?
No, you're welcome to tick all kennel locations for a shorter possible wait time, however, travel costs and arrangements will be, as always, your own responsibility.
When is the best time to put my dog onto the waiting list?
Your dog can only go onto the waiting list once deregistered from racing.
Once rehomed, can I make contact with my greyhound's new owners?
Because of privacy legislation, we can only pass on other people's contact details if they have given permission for us to do so. Many, but not all, adoptive families are curious about their Greyhound's former life and success (or otherwise) on the track. Many people like to read about their new dogs racing history and receive race photos etc. If you are happy to have contact with your greyhound's new owners, and if they wish to, we will provide your contact details to the adoptive family, so they can get in touch. Please ensure you give this permission when handing the dog over to the Great Mates programme and it will be passed on to us.