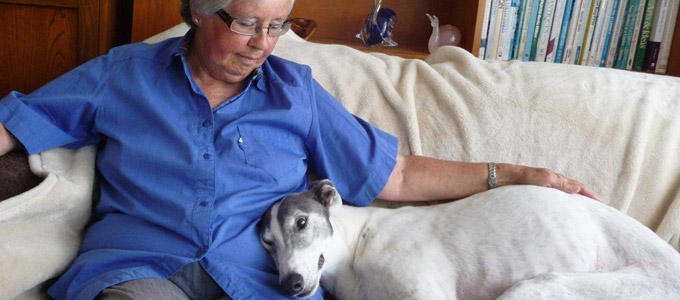 Forever Friends
No-one likes to think about their final departure but it is important to make sure your furry friends are looked after. Have you considered what would happen to them if you were no longer here?
Hopefully a family member would look after your beloved pets, but if not, make sure they realise that your greyhound can be returned to GAP.
Whoever looks after your greyhound, it's a good idea to provide for their care in your will.
Make a bequest
You might also like to consider helping other greyhounds find a home by leaving a bequest to Greyhounds As Pets. At the moment we work with boarding kennels but to make sure there is always a place for Greyhounds to go after racing the Trust aims to purchase its own property. This is a big goal and it will take some time to achieve but we know with your help it will become a reality.
If you decide to make a bequest to Greyhounds As Pets, you need to ensure the wording in your Will accurately describes your intentions, so ask the person writing your will to include the following clause:
"I give (a specified share of the residue / or the sum of ) to The Greyhound Adoption Programme Trust for its general purposes and I declare that the receipt of the appointed officer of the Trust shall be full and sufficient discharge for the said legacy."
Please let us know if you have left a bequest to GAP in your will as we'd like to keep you up to date with our plans for the future.