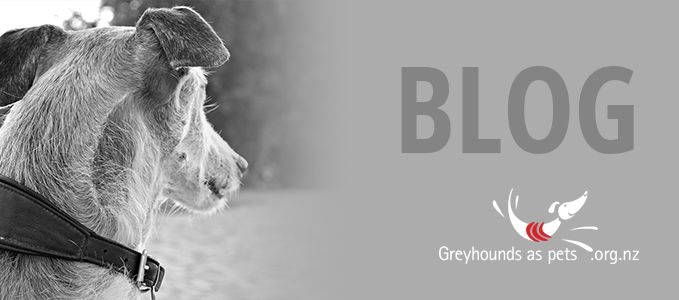 Vacancy - General Manager, Greyhound Adoption Programme
Hours: A minimum of 35 hours per week
Location: Flexible within New Zealand, preferably close to an airport
Ex-racing greyhounds make great pets…. We need to give more greyhounds this chance, and this is your opportunity to lead the charge.
The Greyhound Adoption Programme was established as a registered charity in 2008 to find pet homes for racing industry greyhounds that are not suitable, or no longer suitable for racing. The charity operates as 'Greyhounds As Pets' (GAP).
The organisation includes a small team of employees, regional contracted staff, and a large team of volunteers spread across New Zealand.
The purpose of this role is to provide overall direction and management of the GAP programme, with the aim of increasing the number of greyhounds rehomed as pets without sacrificing the quality and safety of adoptions, and inspiring support for the programme's objectives amongst key stakeholders and the general public.
The organisation successfully rehomes more than 300 greyhounds per year, but there is a need, and an opportunity to rehome more of these fabulous dogs. This will require a step-change for the organisation. The new GM has a key role to play in shaping and implementing necessary changes, including the strategic development of digital marketing competency, and operational processes.
Our ideal candidate will have:
Personal values aligned with the objectives of the programme
A relevant tertiary qualification
Demonstrated ability to lead, motivate, empower, coach and build an effective team
Knowledge/ability to deliver an effective marketing presence and develop successful community networks
Effective communication skills in all mediums, and be a strong, confident communicator
A professional and results-oriented approach with good business and customer focus
Practical experience in successfully co-ordinating resources to deliver services
Proven successful financial management and budgetary control
Experience in the development and implementation of operational policies and procedures
Experience with human resource management issues with an ability to manage stressful interactions and conflict in a professional manner
If you have the right blend of values, drive, knowledge and ability to deliver the results needed in this role, please send a letter of application and your resume to:
Alastair Donald
Chairman, Greyhound Adoption Programme Trust
Applications close Tuesday 5th June 2018.
Applicants must be legally entitled to work in New Zealand and have a full New Zealand driver's licence. To request a copy of the job description contact Pam at madgwickp@gmail.com